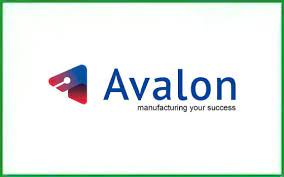 Avalon Technologies Limited IPO Details
| | |
| --- | --- |
| Offer period | Apr 3, 2023 to Apr 6, 2023 |
| Price Band | ₹415 to ₹436 per share |
| Lot Size | 34 Shares |
| Issue Size | ₹320 Crores |
| Allotment Date | Apr 12, 2023 |
| Listing Date | Apr 18, 2023 |
Avalon Technologies Limited - Company Overview
Avalon Technologies Ltd., a rapidly expanding provider of electronic manufacturing services (EMS), has been around for 24 years. EMS businesses specialize in contract manufacturing specialized electronic goods for major manufacturers. In addition to providing specialised solutions to meet specific client requirements, Avalon Technologies also offers box-built solutions in India on an end-to-end basis. Avalon provides a complete stack of goods and services.
Avalon Technologies Limited - Business Overview
Design and assembly of printed circuit boards (PCBs) for the creation of full electronic systems are among the key goods and services provided. (Box Built). To take full advantage of the China Plus policy that will be implemented by the majority of western nations, Indian companies are looking to establish giga factories to produce chips in India. Original equipment makers (OEM) with headquarters in China, the Netherlands, the United States, and Japan are some of its principal clients. Avalon provides sheet metal manufacturing, machining, cable assembly, wire harnesses, PCB design and assembly, and wire harnesses. Avalon Technologies works with domestic and international clients on a contract basis to provide high-end design assistance in addition to manufacturing.
IPO Synopsis
The IPO for Avalon Technologies begins on April 3 and ends on April 6, 2023. The issue size totals Rs. 865 cr. and includes the fresh issuance of 7,339,450 equity shares as well as a sale offer for 12,500,000 equity shares. The price range is set at Rs. 415 to Rs. 436 per share, and the lot size has been fixed by the company at 34 shares per lot. On April 18, the issue will be listed on exchanges, and on April 12, the foundation for allocation will take place. The issue's primary book managers are JM Financial, DAM Capital Advisors, IIFL Securities, Nomura Financial Advisory, and Securities.
Objectives of the IPO
The net proceeds from the offering will be used for:
General corporate purposes

Funding the Company's working capital needs;

Prepayment or partial repayment of certain overdue borrowings obtained by the Company and one of the Material Subsidiaries, Avalon Technology and Services Private Limited (ATSPL);
Avalon Technologies Limited - Financial Summary (in crore)
| | | | | |
| --- | --- | --- | --- | --- |
| Period Ended | Total Assets | Total Revenue | Profit After Tax | Total Borrowing |
| 31-Mar-20 | 449.65 | 653.15 | 12.33 | 248.48 |
| 31-Mar-21 | 512.48 | 695.90 | 23.08 | 295.33 |
| 31-Mar-22 | 587.96 | 851.65 | 68.16 | 294.05 |
Avalon Technologies Limited - Pros
It is one of the few EMS firms in India to provide all services under one roof, from PCB design and analysis to new product creation and ensuing mass production.

The business has established a barrier to entry in the market for any new players due to its experience providing EMS services across product and industry verticals for clients globally for a number of years.

The company has evolved its operations to cater to various end-use industries across numerous product capabilities, diversified and expanded its customer base, and developed its customer base over time.
Avalon Technologies Limited - Cons
A small number of essential clients account for a sizable part of the business's revenue. The revenue of the company may be significantly impacted by the loss of any of these clients.

Due to the company's operations being spread out across different countries, fluctuations in foreign currency rates will have an impact on its revenue and profitability.

The company's operations may be impacted by a failure to timely apply for or renew specific accreditations, licenses, and permits from the government and regulatory bodies.
How to Apply Avalon Technologies Limited IPO
Enter your client ID

Enter the OTP received in your registered mobile number.

Choose the IPO and click on apply button.

Enter the UPI ID, Quantity, and Cut off price.

Click on submit button.

Confirm the mandate request received on your phone by entering the UPI Pin.

You can also watch our youtube video on "How to Apply on IPO"