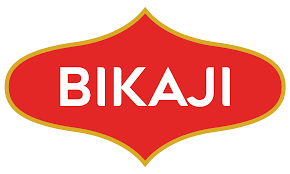 Bikaji Foods International Limited IPO (Bikaji Foods International IPO)
| | |
| --- | --- |
| Offer period | Nov 3, 2022 to Nov 7, 2022 |
| Price Band | ₹285 to ₹300 per share |
| Lot Size | 50 Shares |
| Issue Size | ₹881.22 Cr |
| Allotment Date | Nov 11, 2022 |
| Listing Date | Nov 16, 2022 |
Bikaji Foods International Limited - Company Overview
Bikaji Foods International Limited is a leading fast-moving consumer goods ("FMCG") brand in India. The product line of the company is divided into six major categories: bhujia, namkeen, packaged sweets, papad, western snacks, and other snacks, which primarily include gift packs (assortment), frozen food, mathri range, and cookies. The company sold over 300 products under the Bikaji brand in the six months ending June 30, 2022.
Business Overview
In Fiscal 2021, the company was the largest manufacturer of Bikaneri bhujia, with an annual production capacity of 26,690 tonnes, and the second largest manufacturer of handmade papad, with an annual production capacity of 9,000 tonnes. The company is also a major producer of packaged rasgulla, with an annual capacity of 24,000 tonnes, as well as soan papdi and gulab jamun, which have annual capacities of 23,040 tonnes and 12,000 tonnes, respectively.
Investors in the Rajasthan-based snack company include Avendus, Axis Asset Management, Lighthouse Funds, IIFL Asset Management, and Intensive Softshare, among others.
The company operates six manufacturing plants, four of which are in Bikaner, Rajasthan, and one each in Assam and Karnataka. It also has a contract manufacturing unit in West Bengal and a small restaurant sales facility in Mumbai. Bikaji plans to establish and operate five more manufacturing facilities, including one in Rajasthan that will produce frozen snacks and sweets, as well as others in Rajasthan, Bihar, and Uttar Pradesh that will produce namkeen and western snacks.
The company, which has around 250 product varieties, was founded in 1993 and operates in 22 Indian states and three union territories. It also exports to 35 countries, including North America, Europe, the Middle East, Africa, and the Asia Pacific region.
Bikaji Foods International - IPO Synopsis
Bikaji Foods' initial public offering (IPO) begins on November 3rd and is open for subscription until November 7th. The 881.2 crore issue consists of an offer-for-sale of 2.94 crore equity shares.
The shares will be distributed on November 11th, and the issue will be listed on November 16th.
Ratan and Deepak Agarwal, the promoters, are looking to sell up to 25 lakh company shares each. India 2020 Maharaja, Ltd, Intensive Softshare Pvt Ltd, IIFL Special Opportunities Fund, IIFL Special Opportunities Fund - Series 2, IIFL Special Opportunities Fund - Series 3, IIFL Special Opportunities Fund - Series 4, IIFL Special Opportunities Fund - Series 5, and Avendus Future Leaders Fund I are among the other institutions taking part in the OFS. JM Financial, Axis Capital, IIFL Securities Ltd, Intensive Fiscal Services Pvt Ltd and Kotak Mahindra Capital Company are the book-running lead managers to the issue.
Bikaji Foods International - Objectives of the IPO
The proceeds of the offering will be used to
The listing will increase the company's visibility and brand image.

To provide an Indian public market for equity shares.
Bikaji Foods International - Financial Summary (in crore)
| | | | | | |
| --- | --- | --- | --- | --- | --- |
| Period Ended | Total Assets | Total Revenue | Profit After Tax | Net Worth | Total Borrowing |
| 31-Mar-19 | 630.9 | 910.65 | 50.93 | 469.77 | 72.31 |
| 31-Mar-20 | 676.64 | 1082.9 | 56.37 | 529.16 | 52.3 |
| 31-Mar-21 | 817.15 | 1322.21 | 90.34 | 604.1 | 86.15 |
| 30-Jun-21 | 871.96 | 337.08 | 12.41 | 618.45 | 101.13 |
| 31-Mar-22 | 1102.13 | 1621.45 | 76.03 | 819.26 | 141.23 |
| 30-Jun-22 | 1146.28 | 423.82 | 15.7 | 834.8 | 156.39 |
Bikaji Foods International IPO - Pros
Proven brand with pan-India recognition

Product portfolio diversification centered on various consumer segments and markets

Strategically located large-scale, sophisticated manufacturing facilities with strict quality standards.

A vast pan-India and global distribution network, agreements with reputable retail chains, and growing e-commerce and exports channel
Bikaji Foods International IPO - Cons
The inability to sustain or grow the popularity of "Bikaji" brand

Manufacturing operations are slowed or interrupted, or existing or future manufacturing facilities are underutilized.

Any contamination or deterioration of the products may be subject to legal liability and harm our reputation.

Inability to expand or effectively manage the growing super stockist and distributor network, as well as any distribution chain disruptions

Inadequate or interrupted supply of raw materials and packaging materials, as well as price fluctuations
How to Apply for Bikaji Foods International Limited IPO
Enter your client ID

Enter the OTP received in your registered mobile number.

Choose the IPO and click on apply button.

Enter the UPI ID, Quantity, and Cut off price.

Click on submit button

Confirm the mandate the mandate request received on your phone by entering the UPI Pin.

You can also watch our youtube video on "How to Apply on IPO"