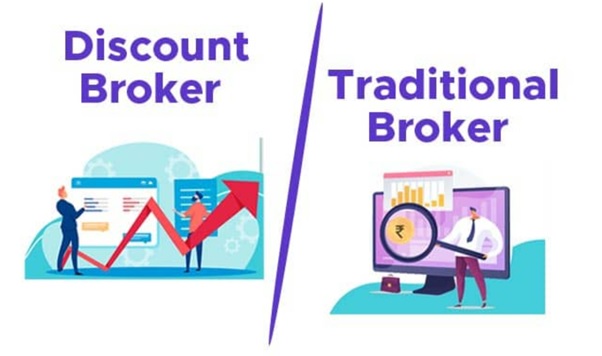 Who are Full-Service Brokers/ Traditional Brokers?
The traditional broker offers research, trading, and consulting services in stocks, commodities, currencies, mutual funds, initial public offerings (IPOs), insurance, and tax advice, among other things.
They have several offices across different locations in the country where customers can go if they have any questions.
Client-focused relationship managers, advising, customized support, portfolio management, financial planning, and wealth management services are available.
Because advice costs a significant portion of the full-service broker's cost, the commission charged by the full-service broker is more than the commission charged by the discount broker.
The full-service broker provides fundamental reports and technical calls for investors and traders.
Full-service brokers may also have their Banking and Demat accounts.
Who are Discount Brokers?
Compared to a full-service broker, Discount Broker offers the most affordable, low-cost brokerage for buying or selling stocks.
These brokers are technology-driven and solely offer stock market participants a trading platform but no consulting services.
When you employ discount broker services, you are virtually on your own and don't have the luxury of having someone to advise you.
Compared to full-service brokers, bargain brokerage firms charge 60% less in fees. They also provide all consumers with free online trading software.
How to choose between a discount broker and a full-service broker
You must choose a broker who is compatible with your personality.
Full-service Broker

Discount Broker

Brokerage

Generally, charge a percentage of the trade value. Offer low brokerage for high-volume traders.

Charge a flat fee on each executed order irrespective of trade value.

Brokerage Charges

0.25% - 0.75%

Generally, Rs 10- Rs 20 per order.

Services

Provides Broking Services, Research, Wealth Management, PMS, Depository services, etc.

They provide Broking Services, and some brokers also offer Mutual Fund services.

Suitable for

Frequent traders who need research and investment advisory services.

Online savvy traders who want to save on brokerage and have limited trading needs.

Physical Presence

Strong presence in areas of operations with branch offices in multiple locations.

Zero branch offices.

Customer Service

Email/Call/Branch Servicing/Doorstep servicing etc.

Generally, offer dedicated RMs for assistance.

Online services email/chat/phone

No RM services.
If you don't have a lot of money to invest in the stock market and can't afford to pay high fees and commissions.
If you prefer to conduct your own study and invest based on your own findings.
If you are a tech-savvy person.
If you're skilled at figuring out how to use various tools and resources to gain the information you need, to make wise financial decisions.
Then you might choose Discount Brokers.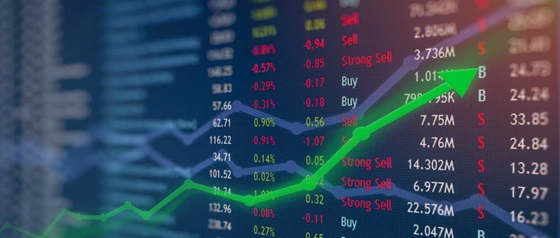 On the other hand:
If you're new to the stock market and require help in every step.
If you have enough money to qualify for certain full-service brokers' significantly reduced rates for their top clients.
If you don't have a lot of time for doing complete research and find good trading possibilities.
Then you should go with a full-service broker.
Advantages of discount brokers
Traditional brokers demand a high fee for their services, which can eat your profits - and seem much worse if you start to doubt the value of their services. For a variety of reasons, discount brokers are perfect for new or modest investors, and they are, in fact, propelling many first-time investors into the markets. Discount brokers lower the entry barriers to the market. Because of the easy ports of entry, more newcomers and millennials are entering the exciting world of share markets.
Discount brokers will execute your buy-sell orders for a very low commission rate.
They provide over 100 charts and other tools to help you smartly examine your stocks and trade intelligently and independently.
They make trading more efficient and time-saving. In the markets, time is of the essence. You can place and execute orders in real-time, thanks to innovative and speedy systems.
Discount brokers are more likely to be up to date on new technology, such as paperless account opening processes that save time and money.
Advantages of traditional brokers
Traditional brokers claim to offer a set of benefits, despite their high cost.
They will provide an in-depth analysis of equities and the market forecast. The importance of these reports, on the other hand, is disputed, especially in this day and age of the internet, where identical material is freely available to the public.
Traditional brokers make a variety of advice, including investing and diversification ideas, retirement plans, and tax-saving strategies.
Traditional brokers claim to offer additional services such as commodities trading, currency trading, consulting, research, asset management, and more.
A close examination reveals that the 'advantages' may not provide genuine value. Thanks to the internet, research reports are now available from hundreds of reputable sources. Information is no longer the monopoly of traditional brokerages.