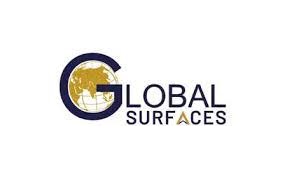 Global Surfaces Limited IPO Details
| | |
| --- | --- |
| Offer period | Mar 13, 2023, to Mar 15, 2023 |
| Price Band | ₹133 to ₹140 per share |
| Lot Size | 100 Shares |
| Issue Size | ₹154.98 Crores |
| Allotment Date | Mar 20, 2023 |
| Listing Date | Mar 23, 2023 |
Global Surfaces Limited - Company Overview
Global Surfaces Limited is an Indian company that manufactures and exports high-quality granite, marble, quartzite, and sandstone products. Incorporated in 1991, the company has grown to become a leading player in the natural stone industry, serving clients across the globe with a wide range of customized solutions for commercial and residential projects.
Global Surfaces Limited - Business Overview
The business creates manufactured quartz using real stones. They work with the collection, preparation, and production of natural stones as well as the production of engineered quartz for tables and countertops. Both industrial and domestic uses are made of their items. The business has two manufacturing facilities from which it serves customers in India and internationally. They export their goods to the Middle East, Canada, Australia, and the United States of America.
FPO Synopsis
The Global Surfaces IPO will begin on March 13 and end on March 15, 2023. The offering size totals Rs. 154.98 crores and consists of a fresh issue of 8,520,000 equity shares and an offer for the sale of 2,550,000 equity shares. The price range is determined at Rs. 133-Rs. 140 per share and the lot size is set at 100 shares per lot. On March 23, the offering will list on the BSE and NSE exchanges, and on March 20, the shares will be distributed. The issue's primary manager is Unistone Capital Pvt Ltd.
Objectives of the IPO
The net proceeds from the offering will be used for:
General corporate purposes

Investment in the wholly owned subsidiary - Global Surfaces FZE to help with capital expenditures related to the establishment of an engineered quartz manufacturing facility in Dubai's Jebel Ali Free Zone
Financial Summary (in crore)
| | | | | | |
| --- | --- | --- | --- | --- | --- |
| Period Ended | Total Assets | Total Revenue | Profit After Tax | Net Worth | Total Borrowing |
| 31-Mar-20 | 128.73 | 165.78 | 20.96 | 64.48 | 53.49 |
| 31-Mar-21 | 159.00 | 179.00 | 33.93 | 98.43 | 37.46 |
| 31-Mar-22 | 236.48 | 198.36 | 35.63 | 134.04 | 37.28 |
| 30-Sep-22 | 280.20 | 99.25 | 13.59 | 148.93 | 50.52 |
Global Surfaces Limited - IPO Pros
The business has expanded from a single category to several categories of stone manufacturing.

The business is well-established both domestically and abroad.

Export sales, which have expanded at a CAGR of 21.60% over the past 11 years, account for 99.13% of operating revenue in the fiscal year 2021–2022.

Successful quality inspections have minimized loss.
Global Surfaces Limited - IPO Cons
The company does not enter into long-term contracts with its customers, and a large portion of its income is based on a small number of clients.

Failure to quickly and affordably source our raw materials in the necessary quality, quantity, or both

Due to the capital-intensive nature of the business, insufficient cash flows from operations or an inability to borrow to cover working capital needs could be detrimental.

Insufficient use of its production capabilities.
How to Apply for Global Surfaces Limited IPO
Enter your client ID

Enter the OTP received in your registered mobile number.

Choose the IPO and click on apply button.

Enter the UPI ID, Quantity, and Cut off price.

Click on submit button.

Confirm the mandate request received on your phone by entering the UPI Pin.

You can also watch our youtube video on "How to Apply on IPO"