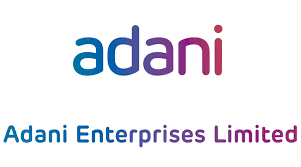 Adani Enterprises Limited FPO (Adani Enterprises FPO Detail)
| | |
| --- | --- |
| Offer period | Jan 27, 2023 to Jan 31, 2023 |
| Price Band | ₹3112 to ₹3276 per share |
| Lot Size | 4 Shares |
| Issue Size | ₹20,000.00 Crores |
| Allotment Date | Feb 3, 2023 |
| Listing Date | Feb 8, 2023 |
Adani Enterprises Limited - Company Overview
The Adani Group's flagship company, Adani Enterprises Limited, was founded in 1993 to develop world-class infafrastructure serving underserved areas of India. Trading, Power, Ports, Agriculture, Real estate, and others comprise the company's segments.
They have a variety of holdings in the electricity, mining, oil and gas exploration, and distribution of natural gas sectors, which are all backed by port, shipping, and trading operations. They mine, process, buy, explore, and develop mining assets as part of their coal mining operation. Their fully owned subsidiary, Adani Gas Ltd., handles their city gas distribution operations. Through their subsidiary, Adani Infrastructure and Developers Pvt Ltd, they manage the real estate market.
Adani Enterprises Limited - Business Overview
The following describes Adani Enterprise Ltd.'s business segment:
Airports: It entered the market to modernize India's airport infrastructure.
Defense and Aerospace - Adani Enterprises is here to bolster India's defense by producing high-quality weapons.
Adani Enterprises' goal is to produce "Made in India" goods, which include edible oil and food products. With over 850 manufacturing facilities and a vast distribution network, they operate in the edible oil and food industries and serve 30 other countries in addition to China, India, and Indonesia.
Data Center - By building data centers all around the nation, Adani Enterprises Ltd. has positioned itself to compete successfully.
Agriculture - By constructing cutting-edge controlled atmosphere storage facilities in Rewali, Sainj, and Rohru, they have established themselves as a pioneer in the agricultural industry.
Integrated Resources Management - Adani Enterprise became India's largest coal supplier thanks to Integrated Resources.
Mining Services - Adani Enterprises Ltd. is active in the mining services industry to close the gap between supply and demand for coal. They have increased their South African, Australian, United States, and Russian suppliers.
Adani Enterprises Ltd. is also active in the road, rail, water purification, and metro sectors to construct the infrastructure and is building a system for producing solar energy.
Adani Enterprises Limited - FPO Synopsis
Adani Enterprises Limited has filed its DRHP with the SEBI to raise Rs. 20000 crores through a follow-on public offering (FPO). With a Saturday and Sunday in between, the FPO will be available for subscription for three working days. On January 25, one day before the FPO opens, the anchor investors will submit bids for the FPO. Details of the modus operandi will be disclosed by the company separately. The company will issue shares on a partially paid basis.
The promoter interest in Adani Enterprises is currently 72.63% of the business. 3.5% of the promoter equity will be diluted as a result of the FPO. The Adani group would continue to have a sizable stake in Adani Enterprises even after the FPO because their holding in the firm would remain at 69.13% following the FPO dilution. According to reports, IDBI Capital, Jefferies, ICICI Securities, SBI Capital, Bank of Baroda Capital, and Elara Capital were chosen to serve as the issue's bankers.
Adani Enterprises Limited - Objectives of the IPO
The following objects will be funded with the help of the net proceeds, according to the company:
Supporting part of the Subsidiaries' capital expenditure needs for - the building of the greenfield highway, upgrade work on a few existing airport facilities, and certain projects related to the green hydrogen environment;

The repayment, in full or in part, of the borrowings made by our company and three of its subsidiaries, namely Adani Airport Holding Limited, Adani Road Transport Limited, and Mundra Solar Limited;

General corporate objectives
Adani Enterprises Limited - Financial Summary (in crore)
| | | | | | |
| --- | --- | --- | --- | --- | --- |
| Period Ended | Total Assets | Total Revenue | Profit After Tax | Net Worth | Total Borrowing |
| 31-Mar-20 | 46898.36 | 44086.21 | 1039.99 | 18209.94 | 12604.91 |
| 31-Mar-21 | 51642.86 | 40290.93 | 1045.76 | 18910.01 | 16051.42 |
| 30-Sep-21 | 82324.68 | 26327.73 | 460.14 | 23176.28 | 32189.62 |
| 31-Mar-22 | 101760.19 | 70432.69 | 787.7 | 26928.37 | 41023.77 |
| 30-Sep-22 | 123091.28 | 79507.89 | 901.04 | 36176.4 | 40023.5 |
Adani Enterprises Limited FPO - Pros
One of Adani Enterprises' key advantages is its substantial financial resources. Having access to both conventional financial sources and venture capital investments from international partners.

Adani Enterprises also benefits from strong brand recognition among clients and collaborators as a result of its protracted presence across numerous industries.

Adani Enterprises also has a competitive advantage when it comes to gaining access to new markets or technology because of its extensive worldwide relationship network.
Adani Enterprises Limited FPO - Cons
Adani Enterprises' operations may face difficulties as local players' competitiveness grows daily. Especially if they fall behind others in their fields in terms of trends or technological advancements.

Volatility in both commodity prices and exchange rates might result in potential losses.
How to Apply for Adani Enterprises Limited FPO
Enter your client ID

Enter the OTP received in your registered mobile number.

Choose the IPO and click on apply button.

Enter the UPI ID, Quantity, and Cut off price.

Click on submit button.

Confirm the mandate request received on your phone by entering the UPI Pin.

You can also watch our youtube video on "How to Apply on IPO"