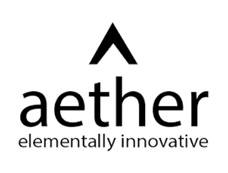 | | |
| --- | --- |
| Offer period | May 24, 2022, to May 26, 2022, |
| Price Band | ₹610 to ₹642 per share |
| Lot Size | 23 Shares |
| Issue Size | ₹808.04 Cr |
| Allotment Date | May 31, 2022 |
| Listing Date | Jun 3, 2022, |
Aether Industries Limited - Company Overview
Aether Industries Limited is an Indian specialty chemical manufacturer focusing on developing advanced intermediates and specialty chemicals that need complex and differentiated chemistry and technological core competencies. The company was founded in 2013 with the goal of carving out a position in the global chemical industry through an innovative approach to chemistry, technology, and systems that would lead to long-term success.
The company is the sole manufacturer in India of chemicals such as 4-(2-Methoxyethyl) Phenol (4MEP), 3-Methoxy-2-Methylbenzoyl Chloride (MMBC), Thiophene-2-Ethanol (T2E), Ortho Tolyl Benzo Nitrile (OTBN), N-Octyl-D-Glucamine, Delta-Valerolactone, and Bifenthrin Alcohol.
Promoters of the company are Ashwin Jayantilal Desai, Purnima Ashwin Desai, Rohan Ashwin Desai, and Dr. Aman Ashvin Desai.
Company Business Presence
The company operates on three business models:
Large-scale manufacturing of intermediate and specialty chemicals.

contract research and manufacturing services (CRAMS), and contract manufacturing.
Aether Industries has two manufacturing facilities in Gujarat.
Manufacturing Facility 1 is a 3,500 square meters facility that includes R&D, Hydrogenation, and Pilot Plant. As of September 30, 2021,
Manufacturing Facility 2 covers approximately 10,500 square meters and has an installed capacity of 6,096 MT per year, split over three buildings and 16 production streams.
Aether Industries Limited's product range included over 25 goods distributed to over 34 global corporations in 18 countries and over 154 domestic companies as of March 31, 2022. By volume, the firm is the world's largest maker of 4MEP, T2E, NODG, and HEEP products.
Aether Industries Limited - Company's Financials (Consolidated)
Particulars

31-Dec-21

31-Mar-21

31-Mar-20

(Rs. in million)

31-Mar-19

Total Assets

7,095.61

4,529.44

3,004.67

2,066.75

Total Revenue

4,493.15

4,537.89

3,037.81

2,032.77

Profit After Tax

829.06

711.19

399.56

233.35

EPS

6.83

5.9

3.25

1.91
Aether Industries Limited - Objectives of the IPO
The corporation intends to use the Net Proceeds from the New Issue to fund the following projects:
Prepayment or repayment of all or a portion of the Company's outstanding borrowings.

Funding the industrial facility's capital expenditure requirements (Proposed Greenfield Project).

Funding the Company's operating capital requirements.

General corporate objectives
Aether Industries Limited IPO Pros
One of its strengths is its in-house R&D capabilities in chemistry and technology.

They have a wide range of market-leading products in their portfolio.

Aether Industries has a long history of working with its diverse consumer base.

The 3 parts of their business model work together in perfect synergy.

Emphasis on Quality, Environment, Health, and Safety (QEHS).

Financial performance that is strong and consistent.

Senior Management and experienced promoters with strong domain understanding.
Aether Industries Limited IPO Cons
The company's future prosperity is contingent on its R&D operations.

Exchange rate variations may have an adverse effect on its operating performance because its export sales and a portion of its expenditures are denominated in foreign currencies.

The corporation faces specific risks as a result of its operations involving the manufacture, use, and storage of numerous hazardous substances.

The corporation relies on specific products to generate the most money.
Comparison with peers
| | | | | |
| --- | --- | --- | --- | --- |
| Name of the Company | EPS (in Rs) | PE | PAT (In Cr.) | Mcap (in crores) |
| Aether Industries Limited | 9 | 72 | 109 | 7704 |
| Clean Science and Technology Limited | 27.54 | 62.2 | 292 | 18242 |
| Navin Fluorine International Limited | 53.09 | 71 | 263 | 18676 |
| Vinati Organics Limited | 33.73 | 62.2 | 347 | 21561 |
| PI Industries Limited | 55.62 | 47.5 | 844 | 40058 |
Note: Comparison is done on basis of FY22 Results.
How to Apply for this IPO
Enter your Client ID

Enter the OTP received in your register mobile number.

Choose the IPO and click on apply button.

Enter the UPI ID, Quantity and Cut off price.

Click on submit button

Confirm the mandate the mandate request received on your phone by entering the UPI Pin.

You can also watch our youtube video on "How to Apply on IPO" by clicking on the link "https://www.youtube.com/watch?v=1qOI8dCpl1I&ab_channel=ATS"