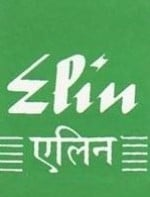 Elin Electronics Limited IPO
| | |
| --- | --- |
| Offer period | Dec 20, 2022, to Dec 22, 2022, |
| Price Band | ₹234 to ₹247 per share |
| Lot Size | 60 Shares |
| Issue Size | ₹760 Cr |
| Listing Date | Dec 27, 2022 |
| Allotment Date | Dec 30, 2022 |
Elin Electronics Limited - Company Overview
Elin Electronics Limited, a well-known supplier of electronics manufacturing services (or "EMS"), was founded in 1969. The company is an end-to-end product solution provider for major brands of lighting, fans, and small/kitchen appliances in India, as well as one of the largest fractional horsepower motor manufacturers in the country.
Elin Electronics Limited designs manufacture and assemble a wide range of products, as well as offers complete product solutions. The business model that the company uses is a combination of original equipment manufacturer ("OEM") and original design manufacturer ("ODM").
Elin Electronics Limited - Business Overview
In EMS, the company's diverse product portfolio includes I LED lighting, fans and switches including lighting products, ceiling, fresh air and TPW fans, and modular switches and sockets, (ii) small appliances such as dry and steam irons, toasters, hand blenders, mixer grinders, hair dryer and hair straightener; (iii) fractional horsepower motors used in mixer grinder, hand blender, wet grinder, chimney, air conditioner, heat convector, TPW fans.
The company has three strategically located manufacturing facilities in Ghaziabad (Uttar Pradesh), Baddi (Himachal Pradesh), and Verna (Goa).
In addition, the company has a centralised R&D centre in Ghaziabad (Uttar Pradesh), which focuses on the research and development of all aspects of OEM and ODM models, such as concept sketching, design refinement, generating optional features, and testing.
The company served 327, 387, 342, and 297 customers in fiscal years 2020, 2021, and 2022, as well as the seven-month period ending October 31, 2022.
The revenue from operations for the fiscal years 2020, 2021, and 2022, as well as the six-month period ending September 30, 2022, was Rs 7,855.84 million, Rs 8,623.78 million, Rs 10,937.54 million, and Rs 6,044.57 million, respectively.
Elin Electronics Limited - IPO Synopsis
Elin Electronics Ltd has filed draught papers with the SEBI in order to raise Rs.760 crores through an initial public offering (IPO).
The IPO is divided into two parts: a new issue of Rs.175 crores in shares and an offer for sale of up to Rs.85 crores.
The existing shareholders and promoters will take part in OFS. It includes shares worth up to Rs.32.10 crore from Kamal Sethia, Rs.52.50 crore from Kishore Sethia, Rs.47.40 crore from Gaurav Sethia, Rs.12.20 crore from Sanjeev Sethia, Rs.15.60 crore from Vasudha Sethia, and Rs.9.10 crore from Vinay Kumar Sethia.
The issue's lead managers are Axis Capital and JM Financial.
Elin Electronics Limited - Objectives of the IPO
The company will spend Rs.80 crores on debt repayment and Rs.48.97 crores on upgrading and expanding its existing facilities in Ghaziabad, Uttar Pradesh, and Verna, Goa.

The total net debt is Rs.127.51 crore.
Elin Electronics Limited - Financial Overview (in crore)
| | | | | |
| --- | --- | --- | --- | --- |
| Period Ended | Total Assets | Total Revenue | Profit After Tax | Total Borrowing |
| 31-Mar-19 | 397.73 | 829.74 | 29.07 | 86.64 |
| 31-Mar-20 | 387.63 | 786.37 | 27.49 | 69.89 |
| 31-Mar-21 | 508.31 | 864.9 | 34.86 | 113.77 |
| 31-Mar-22 | 532.61 | 1094.67 | 39.15 | 102.33 |
| 30-Sep-22 | 589.24 | 604.74 | 20.67 | 102.77 |
Elin Electronics Limited - Pros
Has a strong market position in key verticals, including leadership in fractional horsepower motors.

Product diversification results in a less risky business model.

Established relationships with a prestigious customer base.

A high level of backward integration leads to improved product quality, increased productivity, and a higher ability to keep customers.

A track record of consistent and strong financial performance.
Elin Electronics Limited - Cons
There is no guarantee that the firm will be able to retain business with its (new or existing) customers after contracts are completed, which will have a negative impact on profitability and results of operations.

The manufacturing facilities are crucial to the operation of the company. As a result, any interruption in their continuous operations would have a material negative impact on the business and profitability.

If the company fails to fully utilise its well-versed backward integration to enhance and support the business, reliance on third-party suppliers may result in timeline delays and increased input costs (on short notice).

The EMS industry is rapidly changing and evolving. The company may fail to keep up with the latest trends and fail in adopting new ODM capabilities and technology.

Technical knowledge may not be adequately protected by intellectual property, but only by secrecy, which cannot keep things confidential for long and may lead to the firm losing out on its competitive edge.

The firm relies on third-party transportation providers to supply most of the raw materials and deliver products to its customers. Hence, there could possibly be failures in these continuous supply or delivery processes in an efficient and reliable manner.
How to Apply for Elin Electronics Limited IPO
Enter your client ID

Enter the OTP received in your registered mobile number.

Choose the IPO and click on apply button.

Enter the UPI ID, Quantity, and Cut off price.

Click on submit button.

Confirm the mandate request received on your phone by entering the UPI Pin.

You can also watch our youtube video on "How to Apply on IPO"