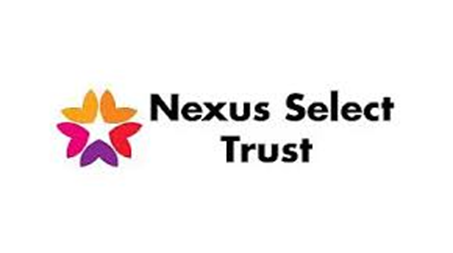 Nexus Select Trust REIT IPO Details
| | |
| --- | --- |
| Offer period | May 9, 2023, to May 11, 2023 |
| Price Band | ₹95 to ₹100 per share |
| Lot Size | 150 Shares |
| Issue Size | ₹3200 Crores |
| Allotment Date | May 16, 2023 |
| Listing Date | May 19, 2023 |
Nexus Select Trust REIT - Company Overview
The top real estate investment trust in India is Nexus Select Trust, which is funded by Blackstone. With 17 Grade-A best-in-class Urban Consumption Centres dispersed across 14 cities, Nexus Select Trust is India's top platform for consumption centers.
Nexus Select Trust REIT - Business Overview
The Nexus Select Trust, as of 30 June 2022, comprises 17 operational shopping centers, two hotels (354 keys), and three office assets (1.3 msf). Including Delhi, Navi Mumbai, Bengaluru, Pune, Hyderabad, and Chennai, these properties are strategically placed in 14 of India's top cities.
Its 2,924 stores are occupied by 983 domestic and foreign brands. These tenants are dispersed throughout several industries, including retail, entertainment, food and beverages, and clothing and accessories.
IPO Synopsis
The Nexus Select Trust REIT IPO will begin on May 9th and end on May 11th, 2023. The offering size totals Rs.3200 crores and consists of a fresh issue of 1400 crores worth of equity shares and an offer for the sale of 1800 crores of equity shares. The price range is determined at Rs. 95 Rs to 100 per share and the lot size is set at 150 shares per lot. On May 19th, the offering will list on the BSE and NSE exchanges, and on May 16th, the shares will be allotted.
Objects of the Issue
The following items will be funded with the net proceeds from the new issue:
Repayment in full or in part, or prepayment and redemption of some of the debt owed by the Investment Entity and the Asset SPVs;

Purchasing a stake in certain Asset SPVs and redeeming debt securities and normal objectives.
Financial Summary (in crores)
| | | | | |
| --- | --- | --- | --- | --- |
| Period Ended | Total Assets | Total Revenue | Profit After Tax | Total Borrowing |
| 31-Mar-20 | 9,527.64 | 1,708.19 | 206.74 | 5,955.67 |
| 31-Mar-21 | 8,959.36 | 1,047.97 | -199.11 | 6,281.38 |
| 31-Mar-22 | 9,089.77 | 1,398.52 | -10.95 | 6,311.20 |
| 31-Dec-22 | 8,989.53 | 1,498.35 | 257.02 | 5,872.31 |
Pros
Popular retailers including Zara, ALDO, Superdry, Marks & Spencer, Croma, Shoppers Stop, and PVR Cinemas are among its tenants.

Contractual rent increases of 12% to 15% over a three- to five-year period are included in tenant leases.

In India, there is still a strong demand for high-quality retail space as both foreign and native firms want to establish and grow their presence.
Cons
The company could be harmed by low occupancy and rent levels.

The top ten clients comprise 35.9% of the building's occupied space and 21.6% of its gross rentals.

Heavily reliant on the health of the Indian real estate market and it has a track record of net losses in FY21 and FY22, it was in net loss.
How to Apply for this IPO

1. Go to https://ipo.adityatrading.in/
2. Enter your Client ID
3. Enter the OTP received in your registered mobile number.
4. Choose the IPO and click on apply button.
5. Enter the UPI ID, Quantity, and Cut off the price.
6. Click on submit button
7. Confirm the mandate request received on your phone by entering the UPI Pin.
You can also watch our youtube video on "How to Apply on IPO" by clicking on the link "https://www.youtube.com/watch?v=1qOI8dCpl1I&ab_channel=ATS"