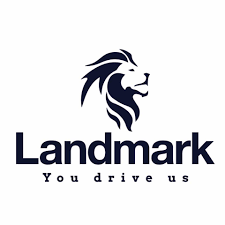 | | |
| --- | --- |
| Offer period | Dec 13, 2022, to Dec 15, 2022, |
| Price Band | ₹481 to ₹506 per share |
| Lot Size | 29 Shares |
| Issue Size | ₹552 Cr |
| Listing Date | Dec 23, 2022 |
| Allotment Date | Dec 20, 2022 |
Landmark Cars Limited - Company Overview
Landmark Cars Limited, established in 1998, is India's leading premium automotive retail company, with Mercedes-Benz, Honda, Jeep, Volkswagen, and Renault dealerships. In addition, the company supports Ashok Leyland's commercial vehicle retail business in India.
Sales of new cars, after-sales service and repairs (including the sale of replacement parts, lubricants, and accessories), sales of pre-owned passenger cars, and the facilitation of third-party finance and insurance product sales are all services offered by Landmark Cars.
Landmark Cars Limited - Business Overview
The company's network had grown to 112 outlets in 8 Indian states as of September 30, 2021, with 61 sales showrooms and outlets and 51 after-sales services and spare outlets.
Landmark Cars Limited operates 31 dealerships across eight states and union territories, including Maharashtra, Uttar Pradesh, Gujarat, Haryana, Madhya Pradesh, Punjab, West Bengal, and Delhi's National Capital Territory.
The company is an authorised service center for Mercedes-Benz, Honda, Volkswagen, Jeep, Renault, and Ashok Leyland. Landmark Cars also provides after-sales service and repairs through 51 after-sales service and spare outlets as of September 30, 2021.
Retailing new vehicles, servicing and repairing vehicles, selling spare parts, lubricants, and other products, selling pre-owned passenger vehicles, and distributing third-party finance and insurance products are all part of the company's business model.
Landmark Cars Limited - IPO Synopsis
Landmark Cars Limited has filed draught papers with SEBI to raise up to 552 crores through an initial public offering (IPO). The offering consists of a fresh issue of equity shares worth 150 crores and an offer for sale (OFS) worth up to 552 crores.
The company may consider a Pre-IPO Placement of up to 30 crores, which would effectively reduce the size of the initial issue. TPG Growth, which made a $25 million investment in Landmark Cars in 2015, may be able to sell a portion of its stake in the IPO. The offer's book-running lead managers are Axis Capital Limited and ICICI Securities Limited.
Landmark Cars Limited - Objectives of the IPO
The proceeds of the issue will be used for the following purposes:
To use 120 crores for the repayment/prepayment, in part or in full, of certain borrowings obtained by it

General corporate objectives
Landmark Cars Limited - Financial Overview (in crores)
| | | | | | |
| --- | --- | --- | --- | --- | --- |
| Period Ended | Total Assets | Total Revenue | Profit After Tax | Net Worth | Total Borrowing |
| 31-Mar-19 | 1008.03 | 2834.62 | -24.43 | 187.96 | 478.78 |
| 31-Mar-20 | 831.77 | 2228.93 | -28.94 | 169.12 | 357.91 |
| 31-Mar-21 | 887.9 | 1966.34 | 11.15 | 181.78 | 327.44 |
| 31-Mar-22 | 1085.38 | 2989.12 | 66.18 | 246.94 | 308.49 |
| 30-Jun-22 | 1209.37 | 801.9 | 18.14 | 268.27 | 464.36 |
Landmark Cars Limited - Pros
Leading automotive dealership for major OEMs, with a strong emphasis on high-growth segments.

Expanding presence in the after-sales segment, resulting in predictable revenue growth and superior margins

Stable business processes that capitalise on technological innovation and digitalization

A broad business model that captures the entire customer value chain
Landmark Cars Limited - Cons
It is subject to significant influence and restrictions imposed by OEMs under the terms of its dealership or agency agreements, which may have a negative impact on the business.

Success in India is determined by the value, perception, marketing, and overall competitiveness of OEM vehicle brands.

Any decision by an OEM not to renew, terminate, or require adverse material changes to any of its dealership or agency agreements with them could have a material impact.

Increasing competition among automotive dealerships through online and offline marketing, as well as competition from unauthorised service centres, may harm the business.
How to Apply for Landmark Cars Limited IPO
Enter your client ID

Enter the OTP received in your registered mobile number.

Choose the IPO and click on apply button.

Enter the UPI ID, Quantity, and Cut off price.

Click on submit button

Confirm the mandate the mandate request received on your phone by entering the UPI Pin.

You can also watch our youtube video on "How to Apply on IPO"