When it comes to Trading or Investment, there are two frequently used and often confusing terms are 'Trading' account and 'Demat' account.
Demat Account
Account to hold shares or other financial assets in dematerialized form.
Trading Account
Account to hold funds with a broker to make transactions in financial instruments.
Despite these two accounts being very important, people do not understand the difference and often get confused with their usage. Let's find out to understand them better-:
Demat Account
As mentioned earlier Demat account is for keeping shares in Electronic form, Demat a/c dematerializes shares by converting them from physical to electronic form. You are provided with a unique Demat account number when you open an account with a Depository Participant member, mainly a Stock Broker or a Bank, to facilitate electronic settlement of financial securities; for example, Shares/Debentures/Mutual Fund etc.
Just like one opens a bank account to transfer funds from one person to other, a Demat lets you hold your stocks and other financial securities in electronic form to move them at the click of button. Any inward receipt of Shares/Stocks/Mutual Fund is credited to your Demat account and any outward transfer while selling or transfer is debited to your Demat account. You don't need any shares to open a Demat account unlike a bank account; in fact, your account need not have any balance et al to stay operational.
Click Here if you still have more questions on how to open a Demat account
Click here for Demat Account opening Offline
Trading Account
A trading account is required to trade in Stock Market, it could be opened with any Exchange Member called as Stock Brokers/Brokerage Firm. Just like Demat account, 'Trading Account' comes with a Unique Trading ID or a 'UCC' (Unique Client Code).
Demat account holds Shares and Securities, Bonds, ETFS, Mutual Fund units, and so on in the digital form, whereas a trading account provides an interface to Buy and Sell these in Stock Market/Mutual Fund Platforms. Regardless of their distinct functions, they operate together to enable online trading and speedy movement of securities.
In other words Demat Account is a storage space, whereas a Trading account is a platform where original transactions take place. You don't have to be physically present on the trading floor to place your buy and sell orders, instead you could use your laptop or mobile device to access your trading account.
Parameters

Demat account

Trading account

Eligibility

Any individual who is a resident in his/her country and 18 years old or above.

Any individual who is a resident in his/her country and 18 years old or above

Charges

Almost nil with minimal charges for extra services.

Charges can vary from nil to Rs.1500

Accessibility

Easily accessible from any device (e.g., Laptop, Mobile)

Easily accessible from any device (e.g., Laptop, Mobile)

Requirement

PAN card

Address proof

Photograph

PAN card

Address proof

Photograph
Demat account without Trading account
A demat account can be opened without a trading account. An investor may just wish to hold the shares for the long term rather than sell them in the near future. These investors can keep their stocks in a demat account. A demat account is also required to take delivery of shares on allocation when applying for an IPO. It is not necessary to have a trading account to apply for an IPO.
Trading account without Demat account
A trading account can exist without a demat account. You can trade futures and options without having to take delivery of shares using simply a trading account.
How to open a Demat account and Trading account?
Create a depository and trading account.
To invest and trade in the stock market, you'll need both a demat and a trading account. In less than 15 minutes, several institutions offer a simple and paperless option to open a demat and trading account online. You can open a free demat and trading account online and begin trading in the stock market with brokerage savings of up to 99 percent**. To open an account, follow the steps below:
Fill out the online account registration form.

Enter your basic information, such as your name, phone number, and PAN number.

Upload all of your documents, including your photo, PAN card, signature, proof of address, and cancelled check.

Confirm your identification through an in-person verification (IPV).

Sign documents electronically using an Aadhar-linked mobile number.

Go over your application and submit it.
After your account is activated, you will receive login information as well as information about your demat and trading accounts. You can open your own demat and trading account and begin investing in the stock market without ever leaving your home.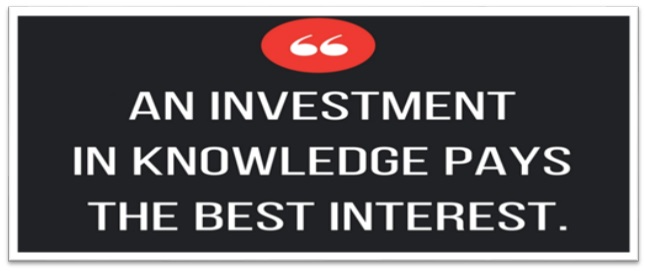 To open a Trading account with ATS Click Here
For further queries regarding investments, financial planning and guidance, please call us at +91 7305923322
Please write to us at research@adityatrading.com
To read more posts from ATS, check our blog at https://adityatrading.in/